Free standard shipping over $100 USD* Apply only for clothes
RSS.

It seemed impossible
to simulate real-skin feeling.
iFace did it.

See everything
Even the deep planes.
With iFace S1, doctors can study the most important facial arteries, veins and muscles in a realistic way. Besides, the Simulator's specific design includes a superficial fat layer that allows to recreate the application of cannulas and lifting threads, reaching the deepest layers.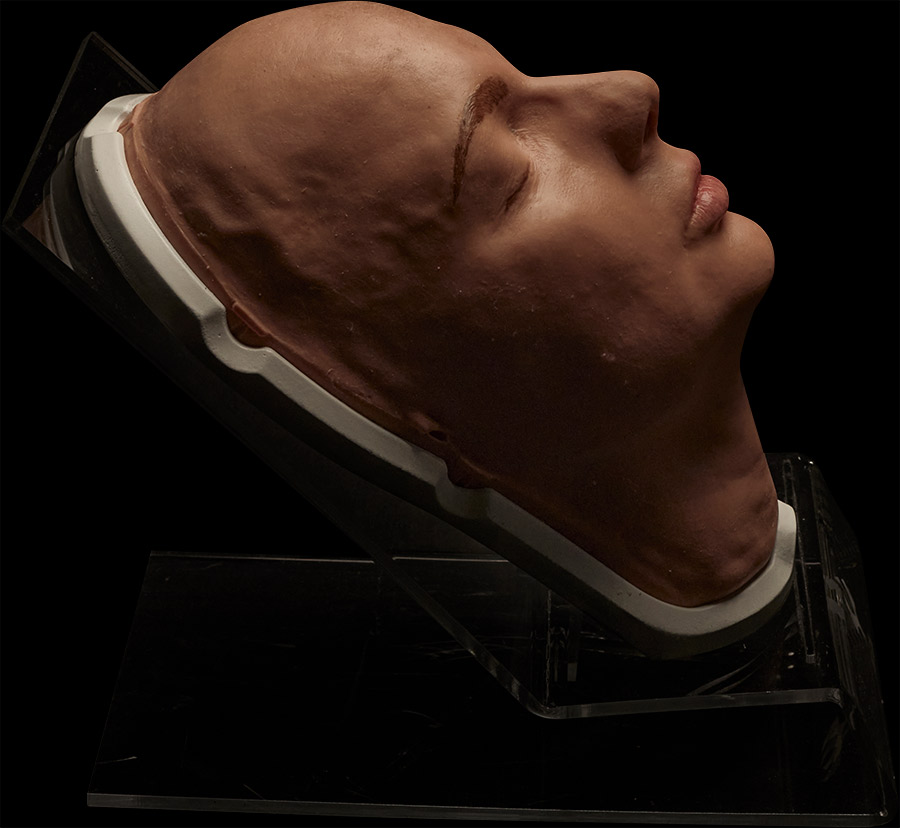 Lose your fear.
It was never so easy.
Endless possibilities. This simulator gives you the chance to practice how to apply toxins, fillers and threads, either with needles or cannulas, as often as you want. S1 arteries are designed to be handled with care and studied thoroughly. It is possible, if using washable markers, to draw on muscles and risky areas and mark the places through which needles and monofilament threads were introduced.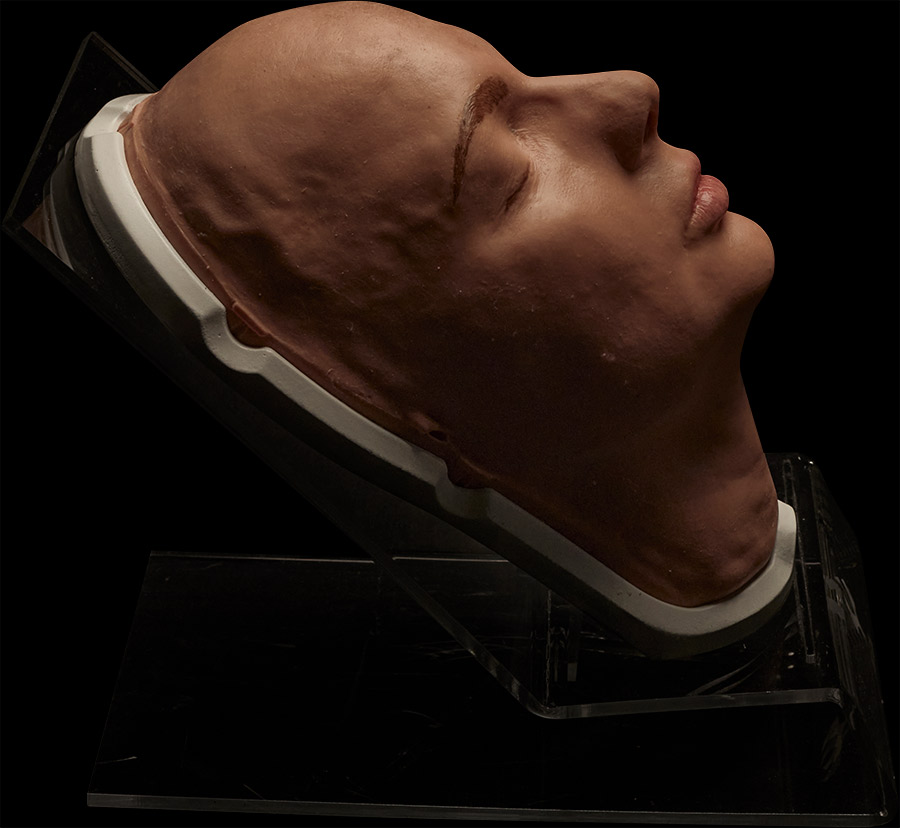 New musculature – New ways to learn.
New paths for veins and arteries. More realism.
The skin that makes the difference.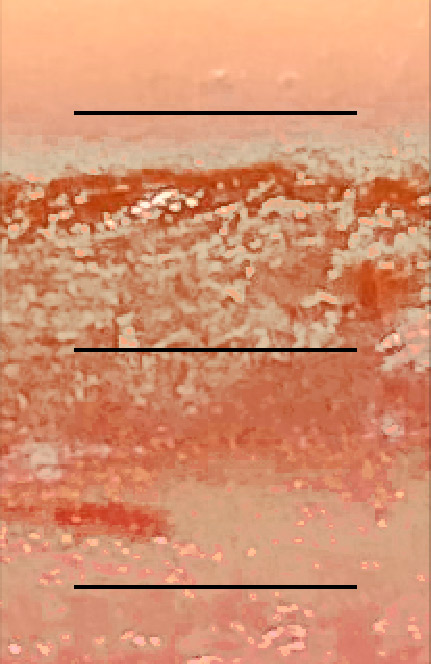 Outer covering
Internal gel
Base silicone
The skin developed for this simulator, by combining several formulas in our laboratory, includes three stages, with three work systems and components each.
The outer covering of what we perceive as the skin of the simulator is composed of a layer of platinum-based silicone. It issoft, flexible and resistant, and encapsulates the internal gel.
The encapsulated internal gel is what provides the elastic, flexible appearance and sensation of human skin, making it possible to generate natural wrinkles.
The silicone base that comes below also provides human-like feeling, but, above all, it offers robustness and resistance.
These last two layers are in turn made up of platinum silicone, and formulated in such a way that there is no internal gel leakage. Our high-level technology guarantees security and strength, avoiding the loss of the product.
Elements that make the simulator up
1. Encapsulated silicone gel skin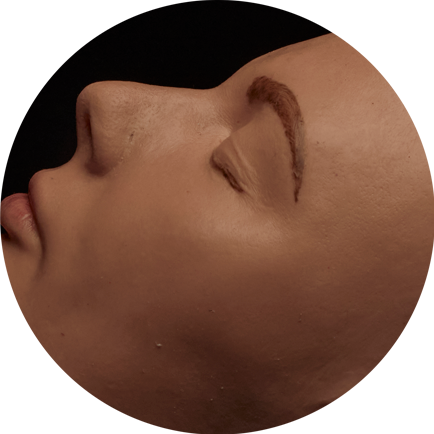 2. Reference of the tragus
3. Beginning of the intertragic notch
4. Superficial Fat tissue
Hyper-realistic open tacking feel and texture
5. Cartilage
Semi flexible material – Realistic feeling
6. Real sensation Arteries
The main routes, for an anatomical study
7. Veins
8. Silicone right muscle
Soft and flexible material – it is not removable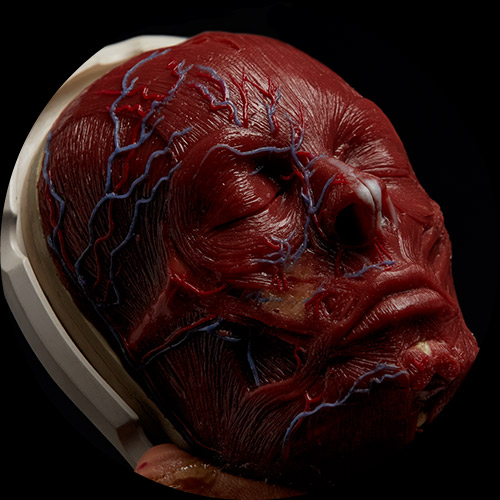 9. Silicone left muscle.
When opened, it gives us the possiblelity of observing the deep fat
10. Ligaments
11. Deep fat tissue
Hyper-realistic open tacking feel and texture with intramuscular insertion – Right side
12. Deep fat tissue
Hyper-realistic open tacking feel and texture with intramuscular insertion – Right side.
13. Rigid anatomical skull
Realistic touch and hardness material