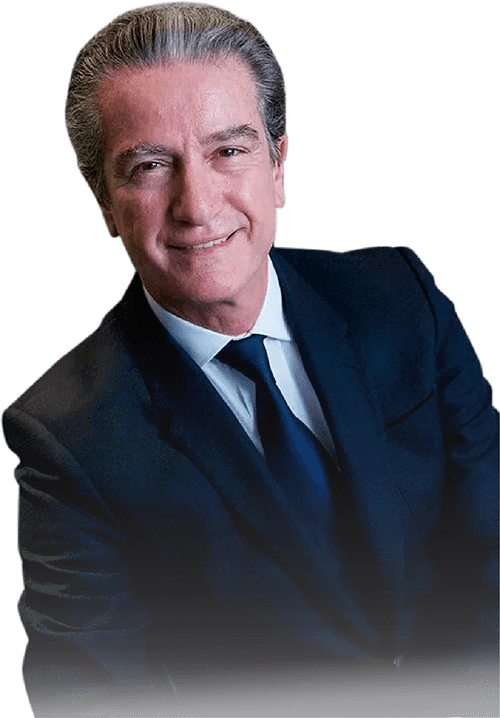 Benjamin Ascher
IHA SIMULATION HUB Co-Chair Scientific Committee
Dr. Benjamin

Ascher
PLASTIC SURGEON
Professional Background
Benjamin Ascher, MD, is a board-certified Plastic Surgeon, member of the French, American, and International Societies of Plastic, Reconstructive and Aesthetic Surgery (SOFCPRE, SOFCEP, ASPS, ISAPS). Past Chief of Clinique at Hôpitaux de Paris and Chairman & Head of the "Clinique of Aesthetic Surgery IENA" in Paris – France.He is the co-director of the first French and European university diploma entitled "injectables, face & body fillers and all associated techniques" at the Université de Paris V.


Former Chief of Clinical Medicine at the University Hospital, Hôpitaux de Paris.
Board-certified plastic surgeon for the Council of the Ordre des Médecins de Paris.
Member of the French Society of Plastic, Reconstructive and Aesthetic Surgery (www.sofcep.org).
Expert in legal compensation in cases of physical injuries.
TProfessor at the University of Paris V and XII.
Plastic Surgery Assistant at CHU Henri Mondor de Créteil.
Sergio Escobar
IHA SIMULATION HUB Chair Scientific Committee
Dr. Sergio

Escobar
MASTER INJECTOR
Professional Background
Dr. Escobar is the global head of the scientific committee of IHA Simulation Hub. He provides strategic thought, leadership and advice on continuing training. He oversees the implementation of iFace models and educational strategies, and assists in the design of —and participates in— global teaching activities in order to share the outcomes of aesthetic training projects.
Dr. Sergio Escobar is also president of BAAS Congress in Europe and South America, president of BAAS Institute and BAAS XR, and member of the IMCAS scientific committee since 2006.


Fis a key opinion leader and works as a clinical researcher for the following companies: Galderma, Allergan, Merz, Vichy, Pierre Fabre, Avène, Beaufour Ipsen and PB Serum.
has applied over 5000 botulinum toxin or filler injections up to date.
has given over 150 international lectures in USA, France, Spain, Italy, Turkey, China, Russia, Mexico, Brazil, Argentina, Peru and Chile over the last 10 years, and trained over 500 doctors worldwide.
is former resident member at the American Academy of Dermatology and Hospital Rangueil, in Toulouse, France.
is also an avid reader and enjoys spending his spare time with his wife and grandchildren.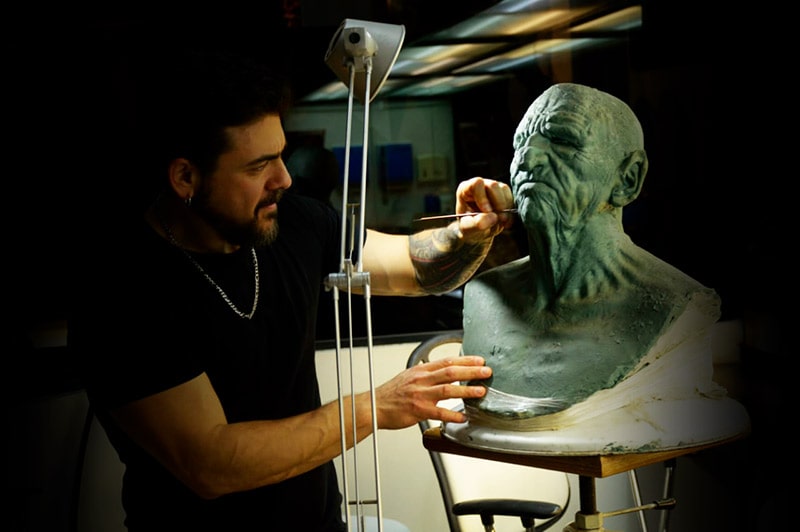 Diego Licenblat
Art & Innovation Global Head
Diego

Licenblat
Creative leader
Diego is a highly experienced art and production international professional, and a key creative leader and team player. Sculptor, graphic designer, character designer, FX director. Professor at the Master in Silicone Arts, at Tom Mc Laughin School, in Los Angeles, California, USA (1999). Diego and his team are promoting a fascinating vision of iFace and Biolabfx DMD products across the world's rapidly developing aesthetic landscape. He is honored and excited to be a partner in this corporation
Diego Licenblat's prolific career includes different cultural activities. He is a real businessman, a natural and self-taught creator, and a teacher. As a businessman, he is mainly focused on the design and manufacture of services and products for education and medicine areas, since he masters the use of harmless materials that can be applied to human beings and of shaping and application techniques as well. The design and manufacture of high-profile medical simulators and prostheses is a result of that knowledge. Diego spends his spare time taking part in activities aimed to support hospitals and community services.


CEO of the Year (VISTAGE Argentina, 2016).
CEO and Founder at FX-Escuela de Efectos Especiales (FX School) A-1405.
Buenos Aires City's Distinguished Personality (2019 – Declaration 841/2019).
Master in Education and Innovation (2014).
FX Innovation for family companies (IADEF).
Founder and Creative Manager at Biolabfx: innovation, design and 3D-printing for the manufacturing of simulators used in medical research and continuing training.